The Bistro on 2nd is the true definition of an American bistro.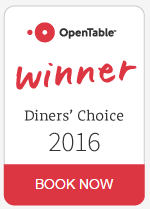 The contemporary cuisine is sophisticated home cooking that stops short of fancy. More sophisticated than an American café and yet not as elegant as a continental bistro, the casual and upbeat atmosphere is perfect for that business lunch, lunch with the ladies, or just a cozy dinner with friends. The service, while professional, is more friendly and fun than formal. It's casual, fine dining with no pretense.
More simply, The Bistro on 2nd is Fresh. Seasonal. Local. Fun. Learn More
ABOUT US
here!
Group and Event Reservations Welcome
Follow Us on Facebook
to get specials, menu updates, or just to show your support for a new local business!